At Alliance Mortgage Group we are here to help you navigate the many different home loan options that are available. Those options include conventional home loans (conforming or non-conforming), FHA loans for those looking to purchase a home with little money down or less than stellar credit, VA loans for military personnel, and Jumbo or Super Jumbo loans.
Affordable Mortgages in Frisco, TX, serving Greater DFW Metro
The lending professionals at Alliance Mortgage Group would like to give you the opportunity to obtain one of our great Frisco, TX, mortgages in the near future. We're committed to your satisfaction, and we'll always double-check all of the details to ensure that you get the loan you truly want. We work with your budget to provide you with a loan that won't cause unnecessary stress on your financial situation. We'll quickly respond to all questions and concerns, and you'll receive full borrower transparency throughout the loan process.
We're committed to borrower education as well, so we'll walk you through the process and explain everything in a simplified manner. Our 15 years of experience have taught us that our customers want to understand their mortgages, and we'll do all that we can to educate you about the loan. We offer additional financing for:
VA loan for purchase and refinance

FHA refinance

First-time loans

Jumbo mortgage loans

Many, many more loan options!

Great rates!
Contact the Alliance Mortgage Group to get pre-qualified for one of our fixed or adjustable-rate Frisco, TX, mortgages. Call us today to see how much assistance we can provide.
Some of Our Recent Videos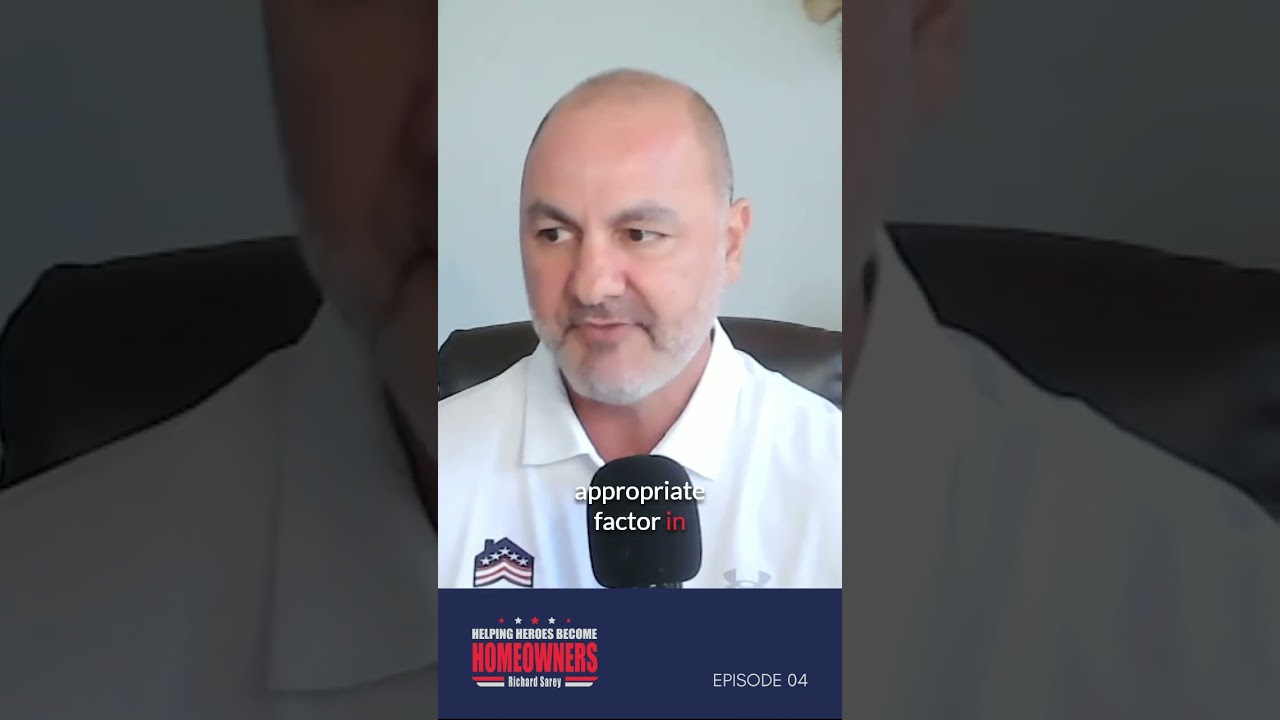 Why VA loans have higher approval rates
How to lower your VA Mortgage Rate
5 unique underwriting guidelines for a VA home loan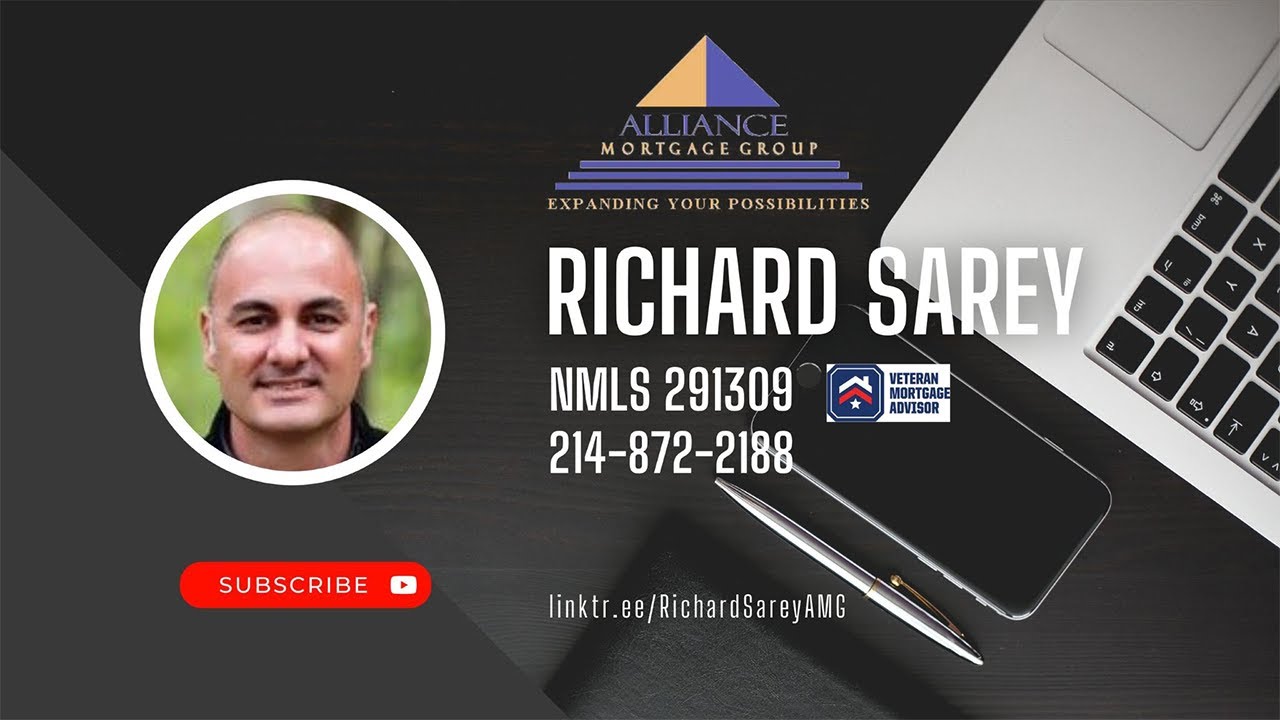 5 steps to get qualified for a home loan.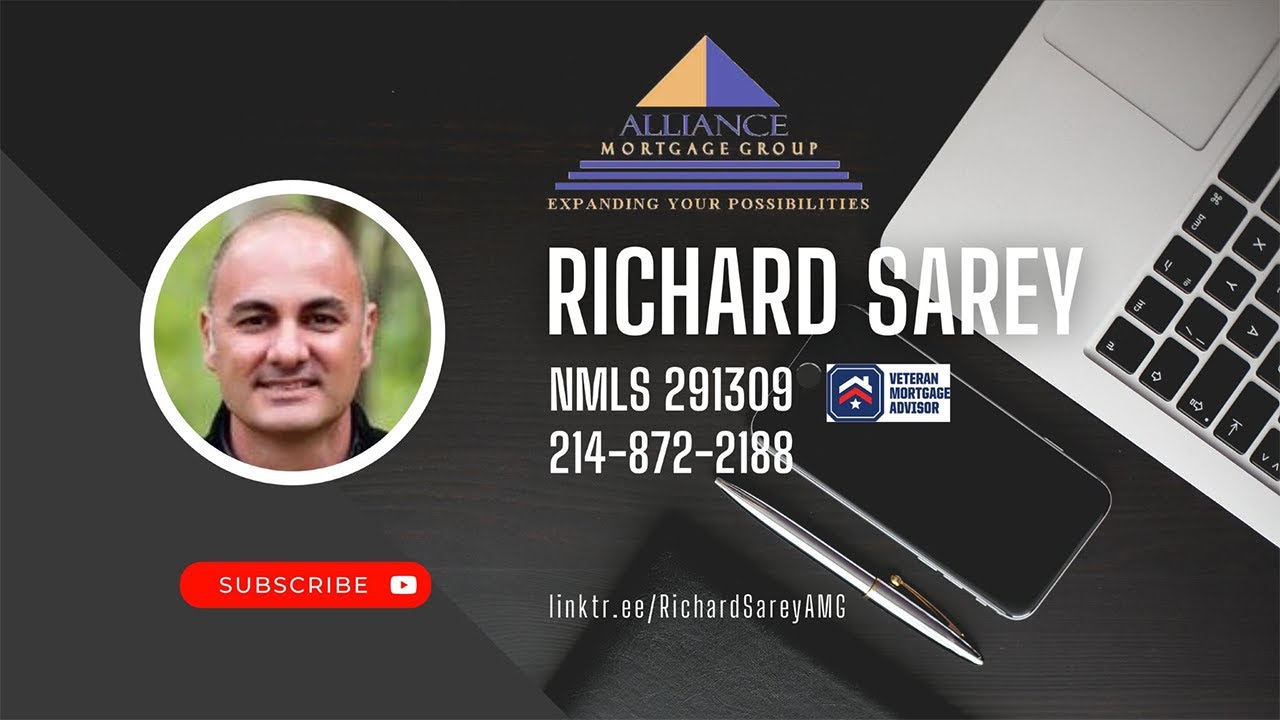 How to Recast your payment
Discount points on your mortgage loan
This is my second time using Alliance Mortgage and I would use them again and again. Richard is extremely helpful and very friendly. He was always available to answer any questions I had (I had a lot) and even sent a video going over our documents so we could be prepared for closing day. I highly recommend using Alliance for your mortgage needs!

Richard Sarey was one of the most helpful people I've received services from--from all fields. He was extremely quick in communicating, open to help us, answered all questions without assumptions or judgements, and was entirely honest from start to finish of our experience. It was quick (literally took about 2 weeks from start to finish, from my first email to completing our closing papers), easy, clearly defined and communicated, and a great deal! We couldn't pass it up. I would HIGHLY recommend Richard--I even did to my own parents, and THEY also worked with him! We just couldn't say more fantastic things about this company and Richard in his role. We appreciated everything he did. So, yes--go with this group! They're amazingly helpful, informative, kind, and of course: do a spectacular job.

I just closed on my very first house and I don't think the process could have gone any smoother with the guys at Alliance. Richard was so quick with responding to every single one of my questions & stayed in close contact with my realtor throughout the entire process. I hear that a 30 day close is unheard of nowadays and Richard and his team had us closed within 24 days!! I cannot speak highly of Richard and his team and will continue to recommend him to my friends & family! Thanks guys for everything you did to make my home buying dreams come true!

Richard made this a very easy process. He explained everything and was very fast to respond to any questions we had. We liked having a local lender to help navigate friscos market. We would highly recommend!

We found Richard when we were looking for a local lender near our area because we felt we needed to find someone who knew how to navigate through the process locally given the unusual pandemic landscape. We are eternally grateful for how he guided us through the whole process, made us understand everything we were looking at and also providing us the best rate even compared to all of the online lenders. Richard was patient and supportive throughout the whole process right up to the end. I would recommend anyone looking to purchase a home in the North Texas area to consider Richard Sarey and the Alliance Mortgage Group as their provider. You won't regret it! We still can't thank Richard enough for helping us own our home.

Working with Richard was great, he guided us through the entire process (which was largely unknown to us). Having him on our side was a huge asset and helped our ability to understand and navigate a complex process full of confusing documents - he even sent us a simple video walking us through every detail. Would highly recommend to anyone else!!

Richard was great throughout the entire process. I was referred by a family member and it took less than a month from start to finish. Everything was up front and bottom line which made everything easy and stress free. Questions were answered extremely fast with nothing left out. Highly recommend!!!!!

Richard was great to work with. Never felt rushed and he took time to explain and answer all my questions. Thank you!

Richard has helped us with three mortgage loans over the years and we can't imagine the process without him! He always provides exceptional, fast, and friendly service. We would highly recommend Richard Sarey, Alliance Mortgage.

We were looking for someone that was open on Saturday. After reading reviews, we knew Richard would be the perfect person to process our mortgage. Hands down, best lender I've ever worked with! Integrity, knowledgeable, responsive... all qualities necessary for a home buying experience. Thanks, Richard!